ELEVATOR MANAGEMENT SERVICES, LLC
Inspect. Consult. Manage.
Managing elevators nationwide
Reliable vertical transportation is one of the most essential functions needed to maintain satisfied employees, visitors and tenants in your buildings. The experts at Elevator Management Services (EMS) provide a full range of consulting and management services focused on the inspection, maintenance and modernization of elevators. Our individualized customer partnerships provide in-depth analysis of equipment and proven cost-effective recommendations.
contact us
What We Do
Founded in 2007, Elevator Management Services (EMS) provides inspection and consulting for all forms of vertical transportation. Based in Pittsburgh, EMS manages over 2,000 elevators across the country. EMS has positive working relationships with multiple national elevator contractors. These relationships contribute to our in-depth knowledge to help guide decisions and management of your elevators. EMS is staffed by four elevator inspectors, each of whom has decades of experience in the industry. Our team works with a variety of clients from start-up companies to national banks, healthcare facilities, property management companies, and higher education institutions. Services include: state-required, semi-annual inspection/test witnessing, elevator maintenance analysis, elevator modernization capital plan, elevator maintenance management, and elevator maintenance and modernization procurement.
Suzanne M. Sieber
PRESIDENT, ELEVATOR INSPECTOR, ELEVATOR CONSULTANT

Elevators are difficult for building owners to manage given that the elevator code prohibits them from entering a hoistway where much of the work is performed. Elevator Management Services provides the technical insight our customers need to manage their elevator contracts.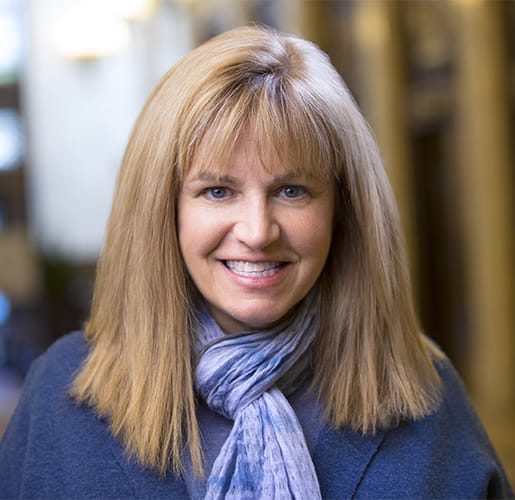 After working in the elevator industry for 21 years with Otis Elevator Company, Suzanne established Elevator Management Services in 2007. Suzanne has extensive technical elevator training through academic and field work. A certified Qualified Elevator Inspector, Suzanne also possesses a Bachelor of Science in Electrical Engineering from Pennsylvania State University and an M.B.A. from Carnegie Mellon University. In 2018, Governor Tom Wolfe appointed Suzanne to the newly created Pennsylvania Elevator Safety Board. The Board arbitrates variance requests and is developing a new elevator code for Pennsylvania.
She has a wealth of experience assessing elevator maintenance and writing modernization specifications, having negotiated and managed hundreds of elevator contracts.
Her expertise includes:
ensuring that elevators are code-compliant;
guaranteeing that elevator maintenance is completed as specified;
analyzing existing equipment, and retaining equipment that is reliable and covered by the maintenance contract;
specifying the most advanced, proven technology for replacement equipment;
negotiating contracts; and
coordinating project supervision with building management.
Our clients range from small businesses to Fortune 500 companies with multiple locations throughout the country. Since our founding, our philosophy has been to develop a collaborative goal-oriented partnership with our clients. This premise is represented by the wide range of industries for whom we inspect, consult and manage their elevators. Some of our clients in the fields of financial services, healthcare, higher education, and property management are represented in the slides below.
Frequently Asked Questions